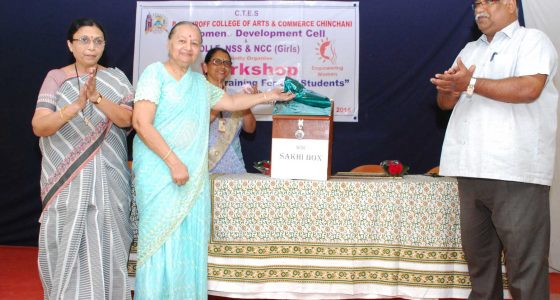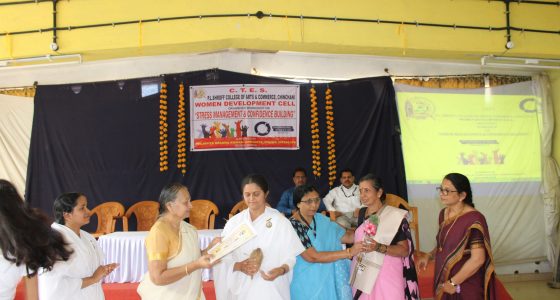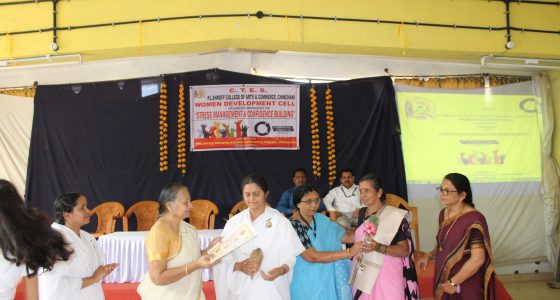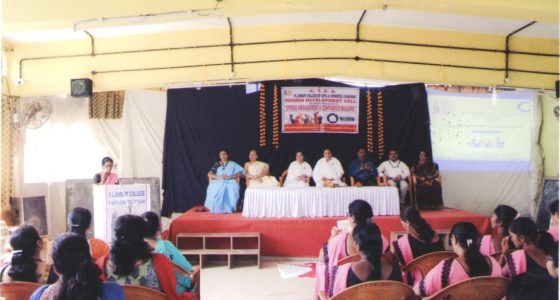 Report of WDC 2018-19
To empower women in the society with full confidence and intellect  with fearless way of life, Institution is organizing various initiatives. 
College organized Workshop on SELF DEFENCE & CONFIDENCE BUILDING  in which Shri Vinay Save- Mashal Art Trainer was invited.

SAKHI BOX Inauguration 

Workshop on STRESS MANAGEMENT  On Womens Day – Speaker Ms. Namrata Didi and Rajashree Didi trained to students about how to manage stress with precautions. Various techniques were taught in the session.

Honor of ANGANWADI SEVIKA – Award function to recognized their social and noble work for community development.