The college has fully equipped computer
lab with all needed facilities which
includes-
LAN connection
Printer facility
Internet surfing
UPS facility
Generator facility
The college maintains an Electronics Laboratory for practical purpose The laboratory is well equipped with all the required devices and gadgets as per the requirements of the B.Sc.IT course.
The college has a well stocked library of computer books and other knowledgeable books of both Indian and Foreign authors as per the described references from the syllabus. The library also contains the different magazines and newspapers like PCQuest, Digit, Chip, Times of India, local newspapers etc.
Industrial visit gives a practical exposer to the students by understanding the life at the Industries. This will useful them in their professional lives and the implementation of all their learning abilities into the practical space. The college organizes different industrial visits in well reputed industries according to the students' level.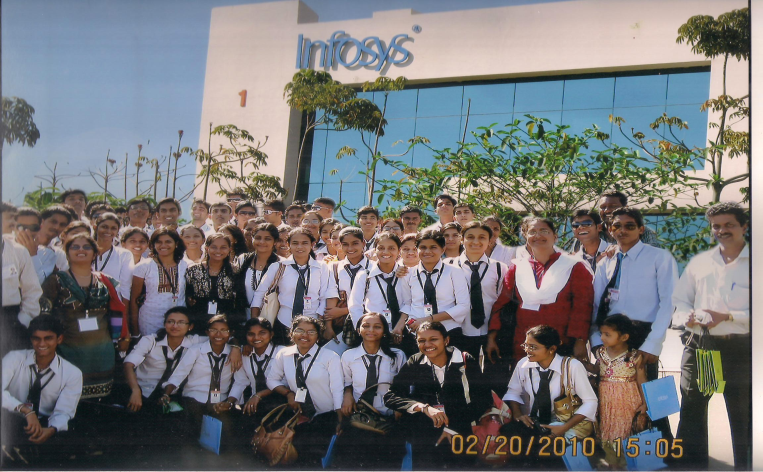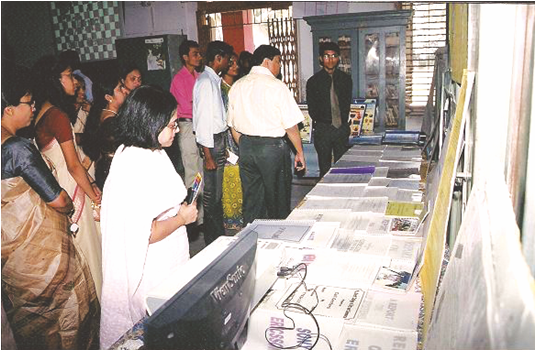 Exhibition indicates our inner ability which we present in front of others. We provide a real platform to our students so that they can exhibit their capabilities and strength and can increase their confidence to present them selves in a practical world.