B.Com:
B.com degree affiliated to University of Mumbai is being offered since the year 1993 with the following objects:
OBJECTIVES:
i) To provide commercial education
ii) To enhance the quality of human resource of rural and tribal chinchani and its vicinity
iii) To cater the human resource requirement of Tarapur MIDC
iv) To encourage entrepreneurship
SCOPE:
After completing B.com, students has wide career opportunities specially in this Industrially developed area.  Followings are the broad scope of B.com degree:
M.Com
M.B.A
M.C.A
L.L.B
C.A.
I.C.W.A
C.S
P.G. Diploma in H.R./Mkt./Finance
Entrepreneurship
Consultancy Services
Serve in Banking or Industrial sector
B.Com graduation program started with just 20 students has now reached to more than 500 students.
M.Com:
College offers M.Com post graduation program since year 2004 with Business Management specialization and since year 2005 with Advanced Accountancy specialization. P.L.Shroffcollege is the first college to start M.Com program in the region between Bordi to Borivali.
OBJECTIVES:
To increase employability of the rural youth
To encourage the professions like Tax consultant, Investment consultant, Management consultant etc.
To encourage research culture
To enhance analytical ability of the students
SCOPE:
After completing M.com, students has wide career opportunities due to upgraded educational & professional capabilities. 
Lecturership
Research
Consultancy
Tax consultancy
Financial / Investment consultancy
Managerial post
Entrepreneurship
Civil services
Key features:
To enhance the commercial knowledge of B.com & M.com students Commerce Association is working relentlessly since last 19 years. Various activities like Business Quiz, Exhibitions, Workshops , Seminars, Group Discussion, Career Guidance program, Soft skill development, Industrial visit etc. are being organised.  To encourage the entrepreneurship amongst the students a special program named 'EnthraFiasta' is organised since last 16 years continuously. Through this mega inter collegiate event various Business skills like Marketing, Advertising, Accounting, Branding, Overall Mgt. skills are inculcated and evaluated.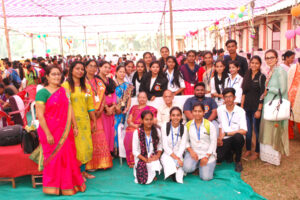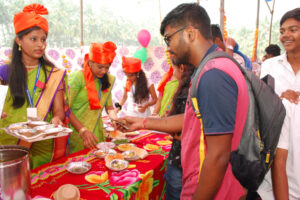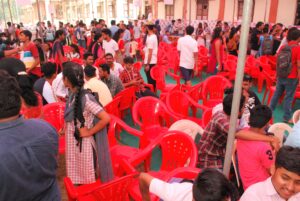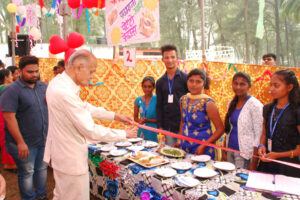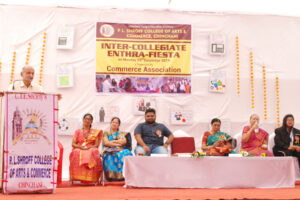 Career Guidance –
11
th
Dec 2017 – Guest lecture on career in the field of Management, Accounting and Finance, Banking and Insurance, Govt. jobs etc and How to prepare for competitive Exams by Mr. Amol, a faculty from Career Launcher. 80 students from T.Y.B.Com attended this program.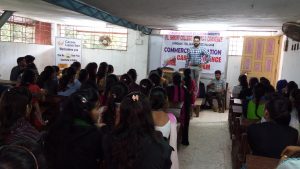 Industrial Visit –
25
th
January to 30
TH
January 2018 – visit at Chandigarh Simla to Panjab Chemical Ltd. with 35 students and 3 teachers Prof. Dr. S.V.Karvir, Prof. Parvin Kaladia and Prof. Ketal Kadu.
Seminar on GST – 17th Jan 2018 – Seminar on trends in taxation for commerce students by Mr. Mahesh Raut . 70 students attended this seminar and updated their knowledge.
Aptitude Test: Feb 2018 – To give practical experience of competitive exam, Aptitude Test conducted for T.Y.B.Com students in collaboration with Career Launcher.
Faculty Achievement for the Year 2020-21
Prof. Dr. Suchita V. Karvir got appointed as Vice Principal and IQAC Co-ordinator in Shri. P.L.Shroff College
Prof. Dr. Suchita Karvir Co-authored a book 'Auditing' with well known authors Choudhary, Chopde for S.Y.B.Com Students Sem IV.
Prof. Dr. Suchita V. karvir was invited as Resource person by IAA, Thane Branch to deliver online guidance lecture on Cost Accounting for T.Y.B.Com sem VI students of Mumbai University.
Prof. Dr. Suchita Karvir Published article on 'Impact of Covid-19 on Jewellery die making Business and Remedies' in weekly Navyug, Palghar on 21st June 2020.
Prof. Dr. Suchita Karvir got appointed as V.C. nominee in CAS Screening and Evaluation committee by University of Mumbai
Faculty Achievement for the Year 2019-20
Dr. SuchitaVikasKarvirPublished Research paper on 'Study of Carbon Credit Trading in India' in International Journal of Advance and Innovative Research with ISSN 2394-7780
Dr. SuchitaVikasKarvirPublished Research paper on 'problems of Tribal Entrepreneurs w.s.r.t. Jewellery Die Making Industry in Palghar District in a Journal with Impact factor 6.37
Dr. SuchitaVikasKarvirCo Authored a book 'Auditing' for S.Y.B.Com with a well known author Mr. L.N.Chopde which is published by Sheth Publishers.
Dr. SuchitaVikasKarvirDelivered a speech as a Guest in Intercollegiate 'Powerfest' organized by H.D.savejr. college , Tarapur
Dr. SuchitaVikasKarvirConducted session on 'Gender equality' for NSS students in camp organized by Bafna College, Malad. At Mahavir Nagar.
Dr. SuchitaVikasKarvirInvited as subject expert by Y.C. College, Palghar for conducting interviews of lecturers for the year 2019-20.
Dr. B.H.Baripresented Minor Research project to University of Mumbai.
Chitra S. AshtekarPresented paper in International Conference at University of Mumbai titled 'The role of Dr. BabasahebAmbedkar in empowerment of Indian Women.'
Chitra S. AshtekarPresented paper in national Conference at NSS college of Commerce & Economics titled 'Impact of Make in India on economy of India.'
Chitra S. Ashtekarserved as a Judge in Commerce Exhibition of TVM Junior College,Boiser.
Chitra S. Ashtekarserved as a Chief Guest at Tarapur on the event of AmbedkarJayanti.
P.A.Solanki (Kaladiya) Qualified UGC NET Exam.
P.A.Solanki (Kaladiya) Presented Research paper in Exortus- National Conference, titled ' Role of Information Technology in growth of small entrepreneurs .'
P.A.Solanki (Kaladiya) Created YouTube Channel on 17th sept.2019 for uploading subject lectures.
KetalKaduPresented research paper in Exortus- National Conference.
Students Achievement:
PayalJadhav of T.y.com won third rank in Poetry competition at St. John College, Palghar.
Paras Bari & group Won first prize in Film Making Competition at St. John College, Palghar.
Dr. S.V.Karvir got felicitated on International Woman's Day by Mahila Aaghadi, Thane
Inauguration of Commerce Association – 22
nd
August 2017 – Guidance lecture on role of educated people in solving the problems of society especially waste management by Chairman Mr. Rajanikant Shroff and Dr. Ramilaben Shroff.
Book Review –
11
th
Sept 2017 – 17 students participated and reviewed the various books dedicated to successful businessmen. Prin. Dr. P.S.Raut guided students on Book Review.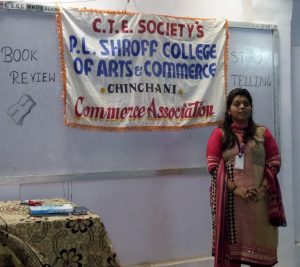 Essay Competition – Oct. 2017 – Essay competition on 1) Technological advancement & Entrepreneurship 2)Fantacy in Ads 3)Women Entrepreneurs in India. Seven students participated in this competition.
Certificate course on GST – 8
th
Jan to 13
th
Jan 2018 – Course conducted by Mr. Abhijit Joshi and Mr. Satish Gupta from Tally Academy on basic concepts of GST, changes in indirect taxes and some practical aspects for the T.Y.B.Com students. 66 students honoured with certificates.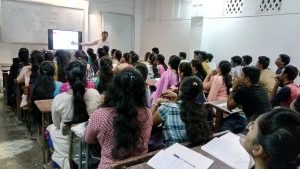 Handwritting Competition – 17th Feb 2018 – Handwritting competition English language for commerce students. 20 students participated in this competition.
Enthra Fiesta – 21
st
Dec 2017 – Enthra-Fiesta is the special program of Commerce Association which is held every year to encourage entrepreneurial skill among students. This year it was organized at intercollegiate level. 7 Junior colleges from Chinchani, Boisar, Tarapur, Palghar and Dahanu participated in this festival.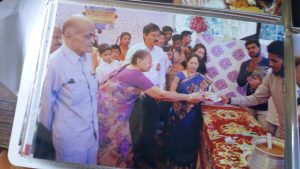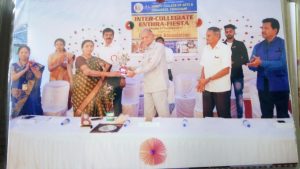 Commerce Teaching Faculties
Dr. Suchita Vikas Karvir (Vice Principal)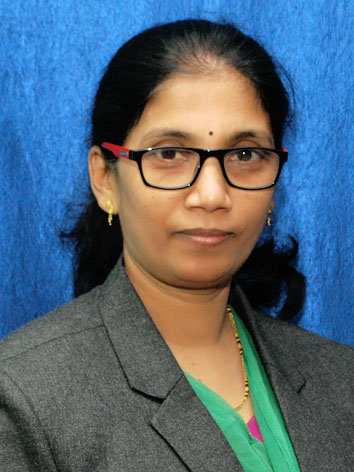 Prof. C.S.Ashtekar
M.Com, NET (Commerce Co-ordinator)
Prof. Praveen Kaladia
M.Com, NET
Prof. S.A.Bari
M.A.,B.Ed, M.Phil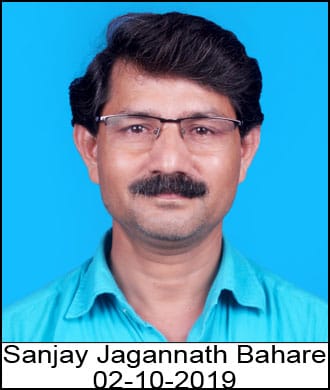 Prof. S.J.Bahare
M.A.,B.Ed Prof.Muchhale Gulam
M.Com, M.B.A
Prof.Vandana Yadav
M.Com, M.B.A
Prof. Ketal Kadu
M.A.,B.Ed Prof. Tejaswi Kumbhar
M.Com