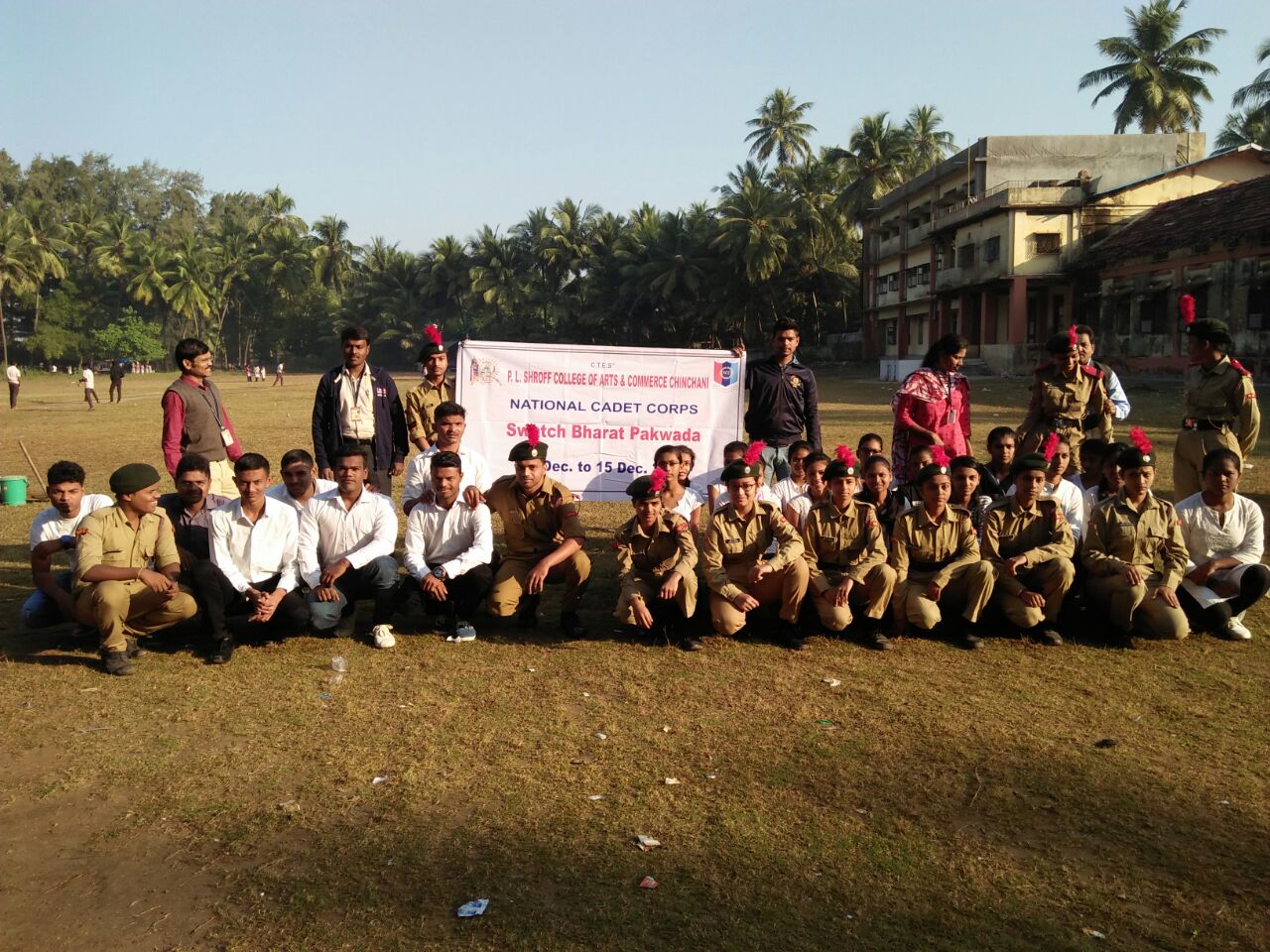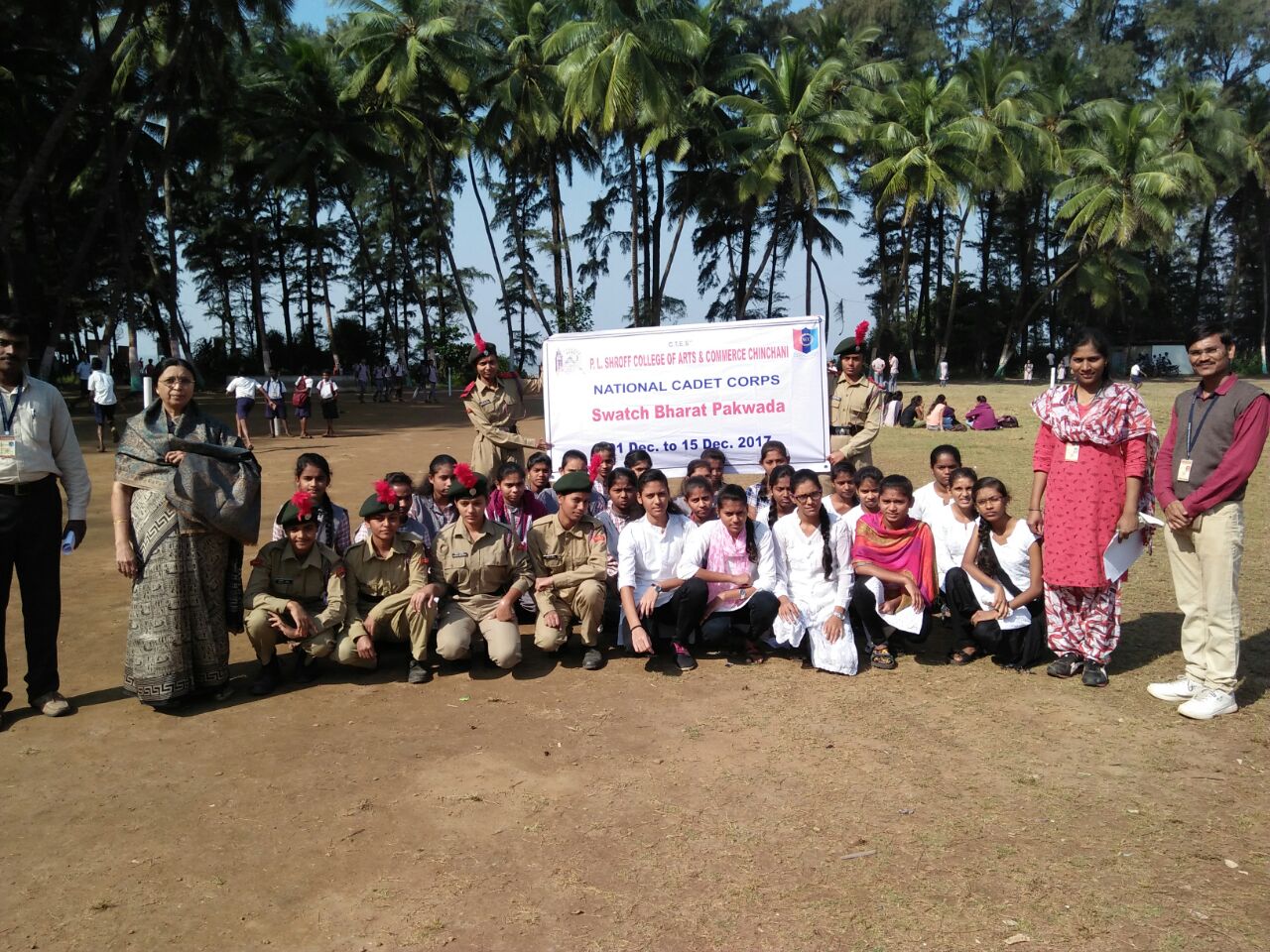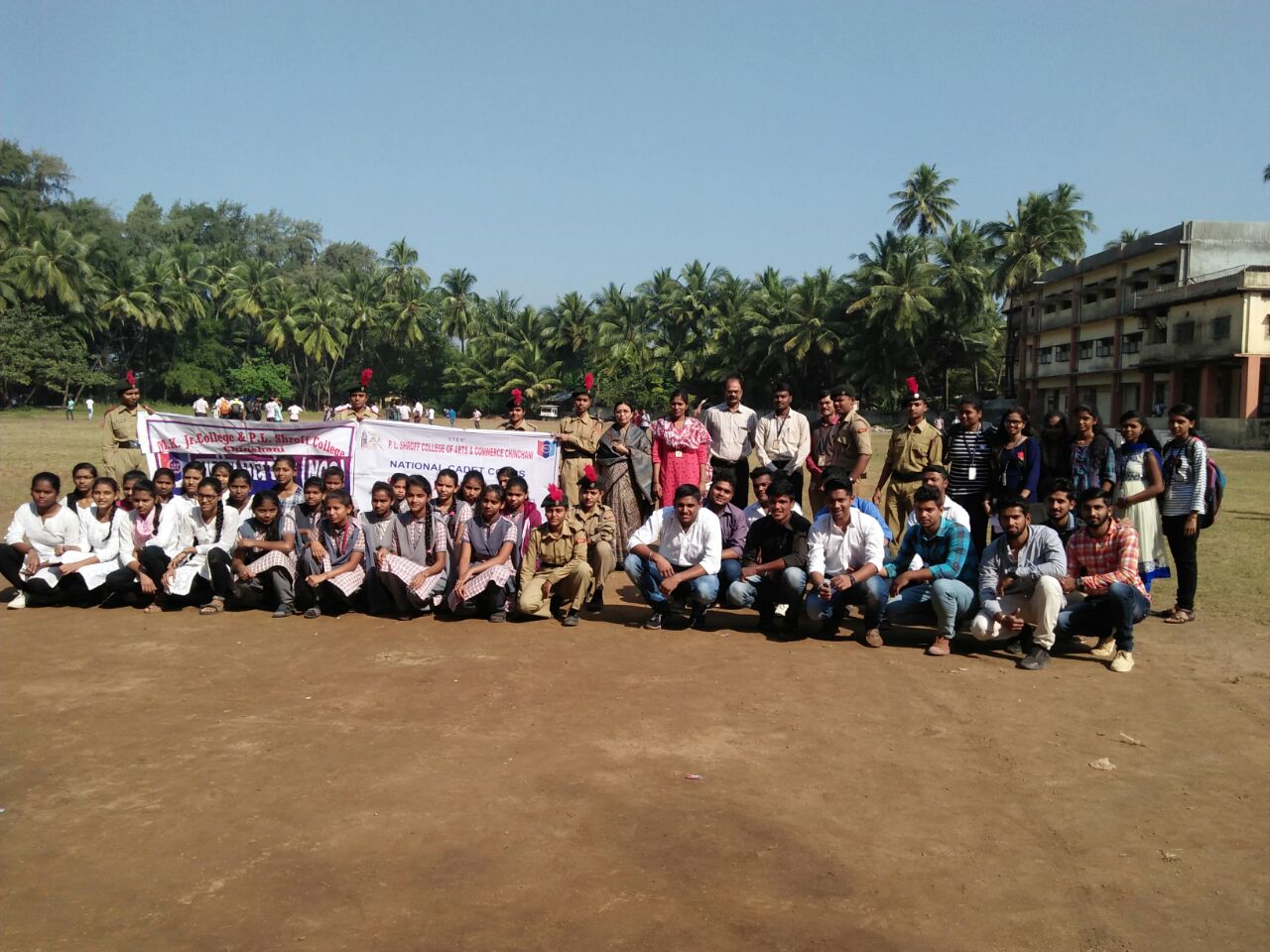 Aim –
To develop character, comradeship, discipline, leadership, secular outlook, spirit of adventure,sportsmanship, and ideas of selfless service among the youth of country..
To create a human resource of organised, trained & motivated youth to provide leadership in all walks of life and always available for the service of the nation.
To provide a suitable environment to motivate the youth to take up in the career in the Armed Forces
To provide the opportunity of  NCC to the  students in Chinchani and it's vicinity NCC started our College. P.L. Shroff College of Arts and Commerce was Started NCC in the Academic year 2003-04.
NCC GIRLS RANKS-
S.U.O. – SONALI SANJAY CHOUDHARI
J.U.O. – PAYAL KOTANGALE
C.S.M.- PRANALI SADASHIV PATIL
C.Q.M.S.- UJWALA JAYENDRA BHUSARA
SARJENT- SONALI BHARAT KASHID
CPL- SWARNIKA PRAKASH RAUT
L.CPL- GEETANJALI MAHESH PAGDHARE
Chief Minister Scholarship –C.S.M. Preanali Patil
Republic Day Camp- Ist camp Ghatkopar-Sarjent Sonali Bharat Kashid
Republic Day Camp- IInd camp Ghatkopar-Sarjent Sonali Bharat Kashid
Republic Day Camp- IIIrd camp Ghatkopar-Sarjent Sonali Bharat Kashid
Republic Day Camp- IVth camp (I.G.C) Pune-Sarjent Sonali Bharat Kashid
National Integration Camp Aurangabad S.U.O.Sonali Choudhari and J.U.O. Payal Kotangale.
National Integration Camp Hrushikesh L.C. Geetanjali Pagdhare
Disaster Management Skit Play In Palghar District (35 places) – participate cadets L.CPL.Geetanjali Pagdhare and Anisha Pagdhare
Cadets got the job Police Department and established their identity. Sapana Thakur,Pranali More…
Department Of NCC has organised various programme in the academic year 2018-19.
21 June 2018- International Yoga Day
30 July 2018 – Tree Plantation
07 Aug 2018 – Adopt Tree Plant.
01 Sept 2018 -Tree Plantation
15 Sept. to. 30 Sept. 2018 – Swacha Bharat Pakwada
21 Sept. 2018 – Disaster Manangement and Fire Safety
30 Oct.2018 -Student Motivational Lecture
09 Oct.2018 – Self Defence Program
Also Department had organised 01 days Social Educational trip to DIVYA VIDYALAYA JAVHAR.